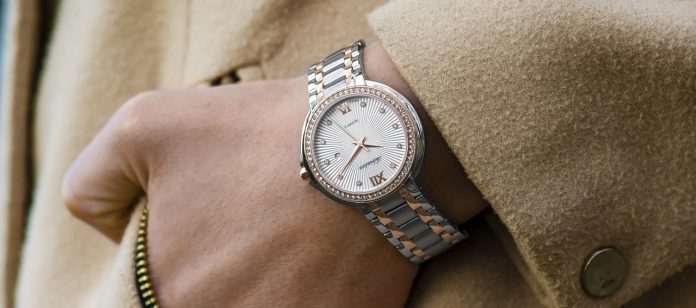 When it comes to wearing a watch, there is no difference in how a man or woman should wear it. Even though men's watches dominate the industry over the years, some watch designs and colors isolate a man's watch from a woman. As the fashion industry is evolving, so are watches, and womens watches are turning into pieces of art and style.
Depending on the type of watch, either luxury or formal watches, a wide range of good-looking watches cost hundreds to thousands of dollars. These watches match your style and are specifically designed for different events and occasions. Here are five rules on how women should wear a watch.
1. Getting the Right Fit
When choosing the right type of watch to wear, consider its fitting. Some watches are tight-fitting, while others are loose-fitting depending on their material and design. Check the size, type of straps, and movement on your wrist before deciding on the right watch.
2. Which Arm to Wear the Watch
If you have problems choosing what wrist to wear the watch, the good news is that a woman can choose whatever wrist to wear. Most women prefer wearing watches on their dominant hand for comfort and functionality purposes. It is also their way of speaking their sense of fashion.
Others choose to wear the watch on their less dominant hand as they fear scratching and damaging their expensive and luxurious watches. Besides, wearing it on a less dominant hand makes it easy and convenient to see the time while still engaging in your activities.
3. Wearing Watch as A Jewelry
You can decide to wear a watch as jewelry by buying a bracelet watch or including it in your jewelry set as a woman. However, wearing a bracelet and a watch is not a new idea. One tip to consider is your watch and bracelet should be appealing aesthetically. There are different ways to wear a watch with your bracelet to fit your specific occasion and event.
Depending on your outfit, a double-wrap strap watch and a few bangles make a great combination for your office wear, while the trendy oversized dials are eye-catching and a great fit for your casual outfit.
4. Getting an Everyday Watch
Most women prefer getting a watch that matches their everyday style and fashion anytime. This way, it boosts their confidence while emphasizing their sense of fashion. As women have different outfits, it is preferable to have a watch with interchangeable straps that fit their everyday situations and outfits.
5. Fits Your Skin Tone
Just the same way you choose skin care products, choose watch design and material that match your skin tone. This way, you will enhance your appearance and confidence. Skin tone is either warm or cool. To know your skin tone, observe the color of your veins. Cool skin tone has bluish-colored veins, while warm skin tone has greenish-colored veins.
Wearing watches is becoming a trend for both men and women. Even though there is no limitation to how women or men need to wear their watch, the five rules above will help women know how to choose their watches and different ways to wear them to improve their fashion, style, and confidence.