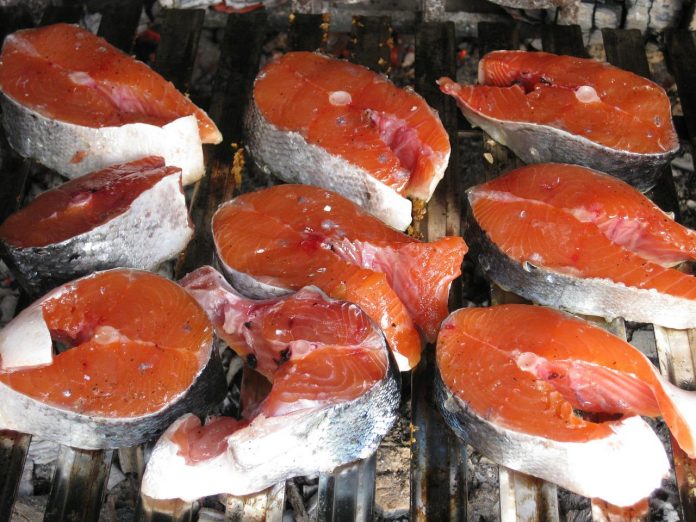 Want to up your BBQ game? Get an offset smoker, and you will thank yourself every time you use it to create mouthwatering food for your friends and family. Once you discover the many benefits of an offset smoker, you will understand why it has become such a sensation among BBQ enthusiasts.
If you are still not on the fence about investing in an offset smoker, continue reading to learn what it is and how it can help you make the most delicious smoked meat.
What is an offset smoker
You may have seen conventional smokers that have a vertical design structure with racks under the cooking chamber providing heat to the meat inside from under. On the other hand, an offset smoker, often referred to as a pipe smoker, has a horizontal design configuration with a firebox on one side and an exhaust chimney on the other side.
Be it any kind of meat, including pork, beef, lamb, or chicken, you can use the offset smoker for cooking a variety of meat types and meat cuts.
How does the offset smoker work
To use the offset smoker, you first need to heat the smoker. To produce the smoke for the cooking process, you can use wood pellets or charcoal and put them in the firebox. You can use both or either of the two for smoke.
The next step is to start the fire in the chimney starter and light up the firebox. Let it be for a good ten minutes so that the coal is prepared to attain the desired heat. If you are using wood as well, now would be the time to add it to the firebox.
Smoke from the firebox travels from the firebox to the cooking chambers to heat it up. The heat initiates the meat cooking process, circling it to cook it evenly from all sides. The smoke is let out through the chimney on the opposite side of the firebox.
The outstanding feature of the offset smoker is that it allows you to regulate the heat inside the cooking chamber. While the conventional grill cooks up the meat quickly, causing it to turn brown on the outside, the offset smoker takes its sweet time cooking the meat, causing it to retain its juices and renders it juicy and tender.
You can lower the temperature inside by letting air flow in and releasing unwanted smoke through the exhaust vents. That prevents the temperature inside the chamber from decreasing and prevents the meat from cooking too quickly.
Offset smokers are very easy-to-use and produce the best results when it comes to grilled or barbecued meat. You can cook a large amount of meat at one time. The cooking process is also not disrupted as you can feed in more pellets and coals in the firebox in between. Read more: https://prochefsguide.com/best-offset-smokers